Chari-tee
Want to raise money for your favourite charity or cause?
If so, the Chari-tee pack is for you. Each pack comes bursting with unique and clever clothing in a range of designs, colours and sizes for party goers to try on. You'll be armed with all you need to throw an awesome party and raise a stack of money at the same time.
For every sale made your charity or cause receives:
$5 from accessories
$10 for caps and shirts
$15 for hoodies
Also included are catalogues, email support and outrageous prices to get you started so raising funds doesn't cost you an arm and a leg.
Check out the available Chari-tee packs below. If you have any questions email us at andrew@mirrogram.org.
All purchases within Australia include free shipping!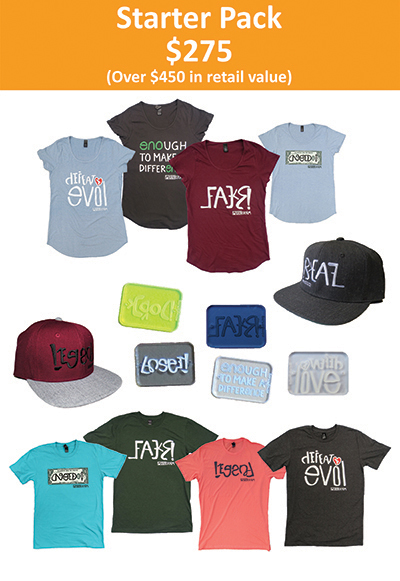 Starter Pack Includes:
4x Premium Mens Tees (S-XL)
4x Premium Ladies Tees (S-XL)
2x Snapback Caps
5x Neck-Brace-Rings
Buy this pack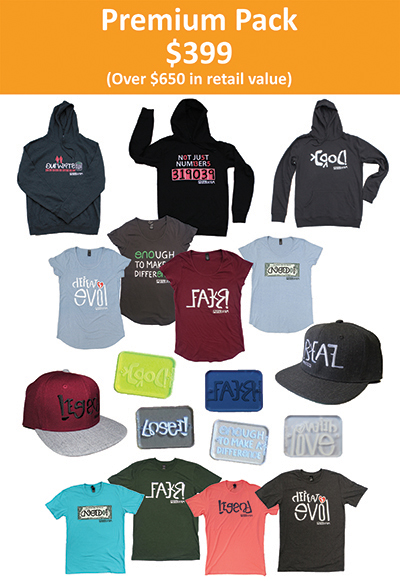 Premium Pack Includes:
4x Premium Mens Tees (S-XL)
4x Premium Ladies Tees (S-XL)
2x Snapback Caps
5x Neck-Brace-Rings
3x Premium Hoodies (XS/M/XL)
Buy this pack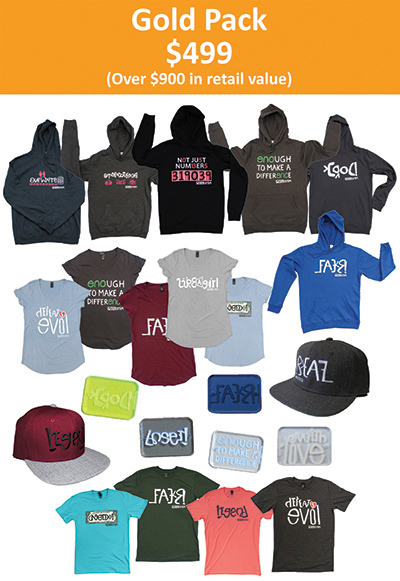 Gold Pack Includes:
4x Premium Mens Tees (S-XL)
5x Premium Ladies Tees (S-XL)
2x Snapback Caps
5x Neck-Brace-Rings
6x Premium Hoodies (XS-XL)
Buy this pack