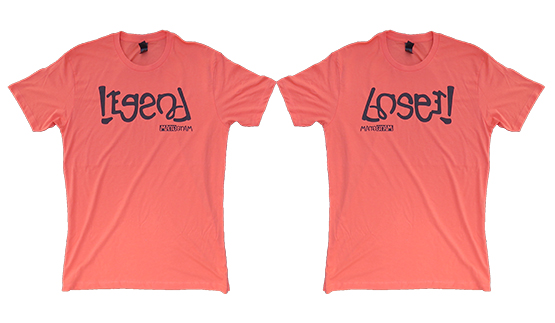 This was the first ever Mirrogram design, drawn on a shirt with sharpie. I posted one to the girl I was dating at the time, who thought that was very sweet of me…until she looked in the mirror! Surprisingly she didn't use that as an excuse to dump me on the spot and we are now happily married!
This is a great prank to play on your mates who think they are a bit of a "Legend".
Stop and Reflect.
View Design in Store
This design is available on shirts, singlets, hoodies and more!