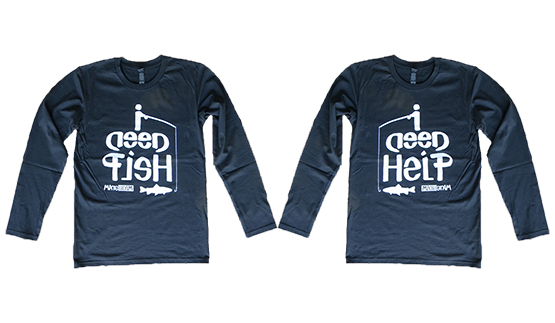 We all know someone who spends a little too much time fishing. They might "need fish" but what they really need is help! Play a clever prank and remind them of the help they need. Mirrogram® | Stop and Reflect.
View Design in Store
This design is available on shirts, singlets, hoodies and more!